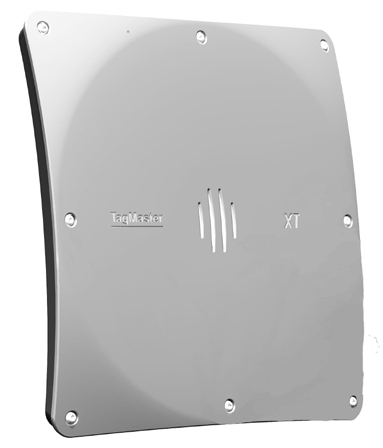 XT-1 Reader
UHF Reader for Automatic Vehicle Identification
---
Find XT-1 Reader in
Solutions
The XT-1 Reader is designed and optimised for Access and Parking applications:
Commercial & Employee Parking
Residential Areas
Industrial Areas
Operate with passive UHF tags
A technical innovation
The TagMaster XT-1 Reader is designed with a unique combination of high quality components and a competitive price, which makes the XT-1 the most innovative reader in the market. The XT-1 can be integrated into your existing access control and facility management software, to create a total solution designed to meet your unique needs.
Cost effective installation
The XT-1 is an "All in One" reader with integrated antenna which makes it easy and quick to install. The built in Ethernet switch makes it easy to connect multiple readers which makes it possibly to use software for multi-lane analysis and antipass-back functionality. The XT-1 has extensive varieties of interfaces, besides Ethernet; RS232, RS485 and Wiegand/Magstripe. The XT-1 has quick configuration for the most common access control systems such as Paxton, RCO, Siemens/Bewator and Assa Aboly. The unique DNA of TagMaster products is characterized of long read range, long product life time and low cost of use. Its weatherproof design, with IP66 rating, ensures that the reader is an excellent choice for outdoor use as well as for indoor use.
EPC Gen2 standard
The TagMaster XT-1 is fully compliant with the EPC Gen2 (ISO 18000-6C) standard and reads all passive ID-tags compliant with this standard. The XT-1 includes TagMaster's SecureMarkID IDTag format, which is developed to ensure that each UHF ID-tag has a unique identity which is difficult to duplicate. The XT-1 combined with SecureMarkID ID-Tags provides a higher level of security.
Key features:
Easy-to-use and install
Attractive price/performance
Robust and weatherproof design, IP 66
Read-range of up to 8 meters
Real-time clock (RTC)
Operate with passive UHF tags
Technical:
| | |
| --- | --- |
| | |
| Product Code | 152500 |
| Reading range | Up to 8 meters with TagMaster UHF tags with SecureMarkID |
| Output power | EU: 2W (e.r.p). US: 4W (e.i.r.p) |
| Operating frequency | Area 1: 865.6-867.6 MHz Europe |
| | Area 2: 902-928 MHz US, Americas |
| Encapsulation | IP 66 |
| Power supply | 12 to 24 VDC |
| Dimensions (mm) | 300 x 300 x 60 |
---